TEAM, COMMITMENT, HARD WORK
1966 NVL & CITY CHAMPIONS, 1975 CITY CHAMPIONS,
2008 NVL COPPER DIVSION CHAMPIONS, 
2016 & 2017 NVL BRASS DIVISION & CITY CHAMPIONS
Welcome family, friends and fans of

John F. Kennedy High Football!  

Check out all that the site has to offer including the 2020 Team Roster, Varsity Football Schedule, Team News page and Photo/Video Gallery.  Please visit our Sponsors page to view the wonderful support from our business community and private sponsors.  Take a stroll down 'memory lane' while viewing our Alumni Honor Roll from

Leavenworth,

Croft and

Kennedy High School.

 Thank you for visiting our team website.
Varsity Football Head Coach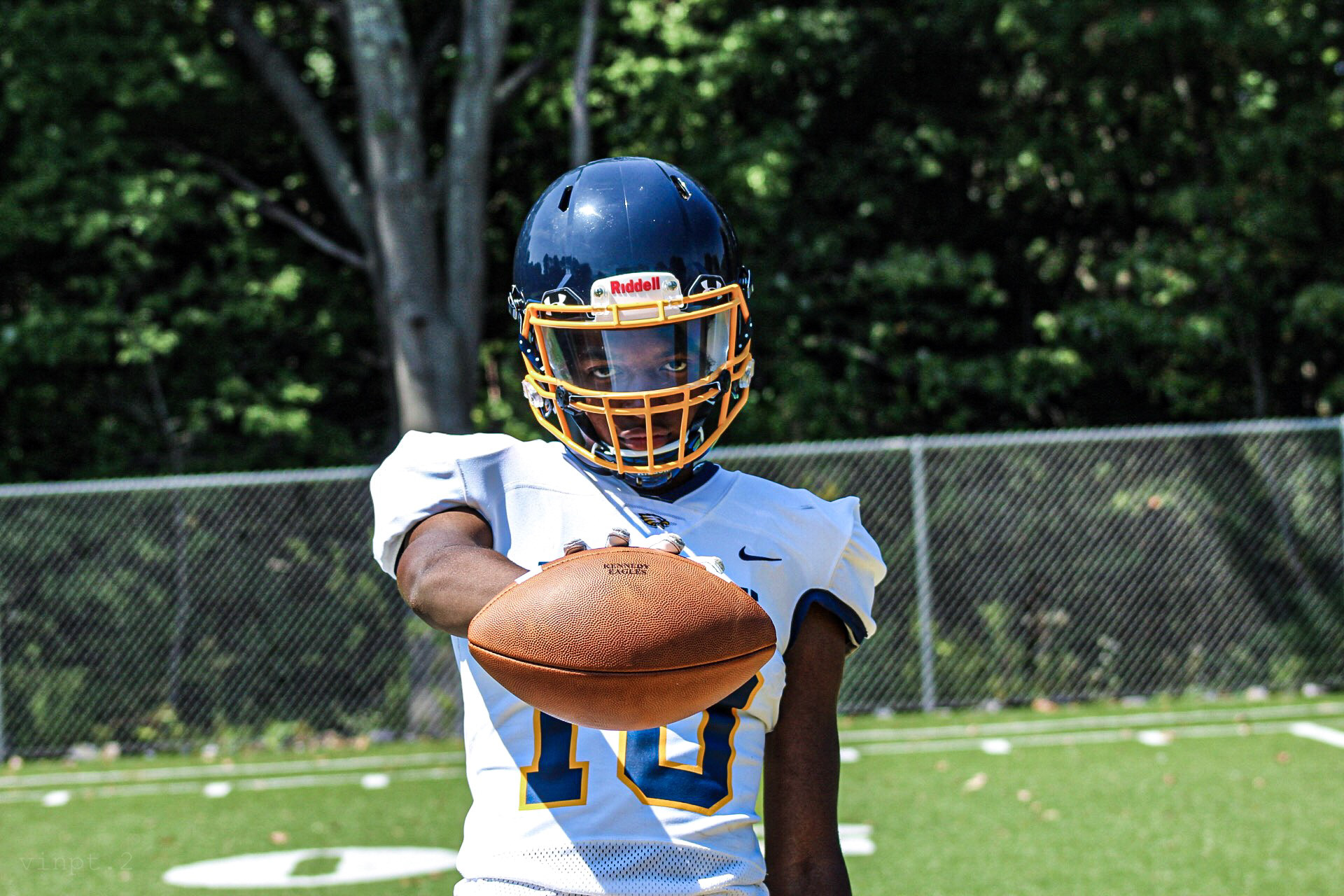 ​​​​​​​Holiday Message from Coach Sarlo
:
​​​​​​​
Merry Christmas and Happy New Year to all of our Eagles everywhere!  Best wishes to all of you and your families for a safe and healthy New Year!  
Let's hope and pray for a 2021 season!
Coach Sarlo
As we wrap up our outdoor football activities and prepare to go inside, it is time to start thinking about college and your future.  As college coaches reach out to our school for recommendations for potential recruits from our football program, they are requesting basic information from the class of 2021.
If you have an interest in playing at the next level, you will need to gather the following information and pass it along to me as soon as you can:
Current home address
Parent(s) Name(s) and contact information-home and cell phone, email address
High School GPA
Class rank
Planned college major
List of schools of interest
NCAA or NAIA registration number
Contact your guidance counselor if you need assistance with getting this info.