TEAM, COMMITMENT, HARD WORK
1966 NVL & CITY CHAMPIONS, 1975 CITY CHAMPIONS,
2008 NVL COPPER DIVSION CHAMPIONS, 
2016 & 2017 NVL BRASS DIVISION & CITY CHAMPIONS
Welcome family, friends and fans of

John F. Kennedy High School Football!  

Check out all that the site has to offer including the 2021 Team Roster, Varsity Football Schedule, Team News page and Photo/Video Gallery.  Please visit our Sponsors page to view the wonderful support from our business community and private sponsors.  Take a stroll down 'memory lane' while viewing our Alumni Honor Roll from

Leavenworth,

Croft

and

Kennedy High School.

 Thank you for visiting our team website.
Varsity Football Head Coach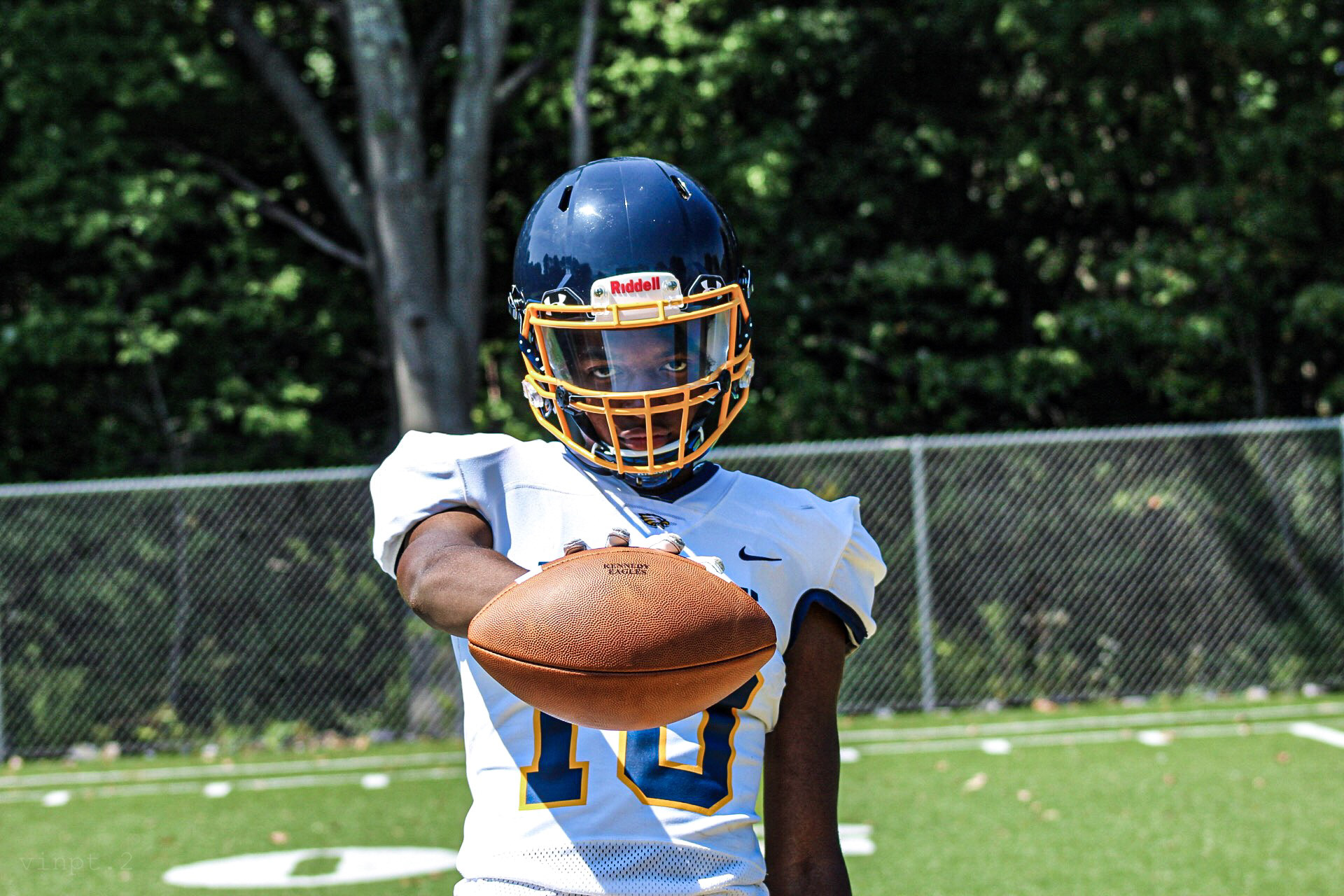 ​​​​​​​Regular Season Practice Begins 
Tuesday-Thursday 9/7-9/9:
​​​​​​​
ATTENTION:

The Kennedy Eagles Football Program begins its regular season practice on starting tomorrow, Tuesday (9/7).  Please report to the Varsity Boys' Locker Room entrance immediately after school.  You MUST wear a  MASK to enter the locker room!

Sessions run from 2-5 PM this week, Tuesday (9/7) thru Thursday (9/10).   The first Varsity game will be Friday night (9/10) vs. St. Paul Catholic at Municipal Stadium, 7 pm.

Please be prepared for both indoor and outdoor activities.

***ALL players must have a current physical on file with the JFK School Nurse or you can bring a copy and hand it to any coach on the staff.  
***ALL players MUST also have a mask (for indoor activities) and their own water/hydration.
Contact Varsity Football Head Coach Chris Sarlo,

csarlo@waterbury.k12.ct.us

, if you have any questions or concerns.